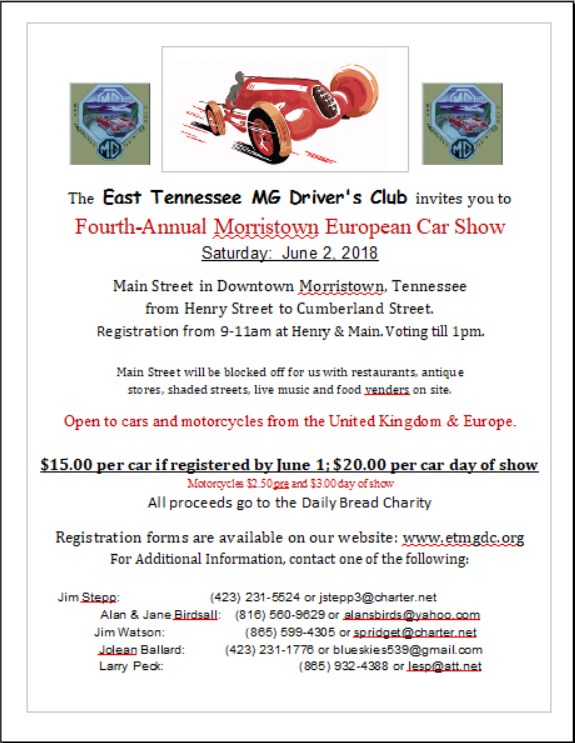 Location
1000 Mitchell Road, Morristown, TN, USA
Date
June 02, 2018
Main Street will be closed off from Henry St. to Cumberland St for the show of British and European Cars and motorcycles. There are restaurants, antique stores, vendors and we will have live music and more. 9 am to 2 pm.

Hosted by the East Tennessee MG Drivers' Club. Visit our website above for flyer and registration form.
0 Members Attending this event ↵
No members have indicated they are attending yet...
Want to add yourself to the list of attendees?
Please Sign In — or Register a new account (it's free!)
event/1916